—— We specialize in the field of portable massage physiotherapy equipment. Set research and development, production, sales in one to provide OEM/ODM services to customers at home and abroad.
Shenzhen Pentasmart Technology Co., Ltd. was established in September 2015 and registered in 2013. The registered place and main business place are located in Longgang District, Shenzhen City, Guangdong Province.
As of the end of December 2021, Shenzhen Pentasmart Technology Co., Ltd. has a total production and office area of ​​9,600 square meters, with 250 production line employees and nearly 80 office employees (including 25 R&D personnel). The company has 10 production lines, with a daily production capacity of 15,000 pieces, 8 product series, 20 product lines, a total of more than 100 products.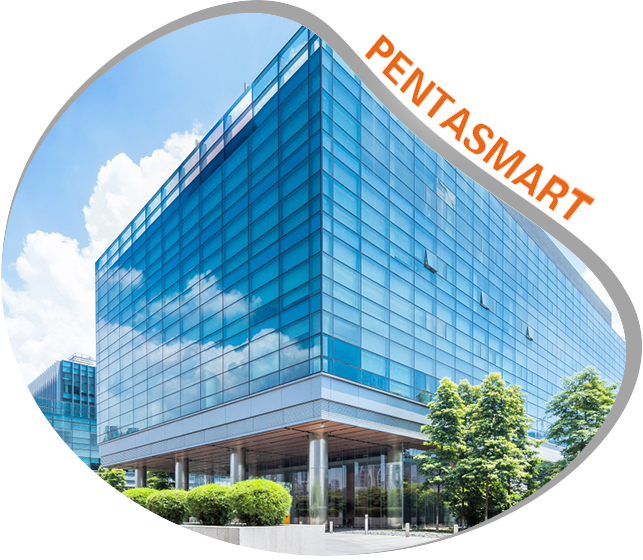 Company History
Pentasmart establishment and operation

- 2 team members
- Area 60 square meters

Attended the first Canton Fair

- 8 team members
- Area 120 square meters
- Independent research and development of the first domestic products, knee massager

Cooperate with key account

- Area 1600 square meters
- 28 team members
- Product line expanded to four categories
- Launch new neck massager, Waist Warm Abdomen Massager, eye massager

First overseas customer

- 100 team members
- Area 2400 square meters
- Customers customized more than ten new products, including eye, neck and other products

The performance exceeded 100 million

- 180 team members
- Area 6000 square meters
- Four self-developed new products have been launched, including neck, lumbar spine, scraping instrument and magic pad, among which neck 210 is a popular product

The performance exceeded 200 million

- 280 team members
- Area 9600 square meters
- Neck massagers are No. 1 sellers in Japan
- Obtained BSCI certification in November
- Obtained ISO13485 certification in October
- 8 Product Categories and 20 product lines

Obtained the national high-tech enterprise certificate

- Area 9600 square meters
- Medical product certification qualification
- FDA medical product certification
With 10 production lines, the daily output of small massagers can reach up to 15,000 pieces, and the monthly production capacity can reach 300,000, which can quickly respond to the surge in market demand.
Pieces
Monthly Production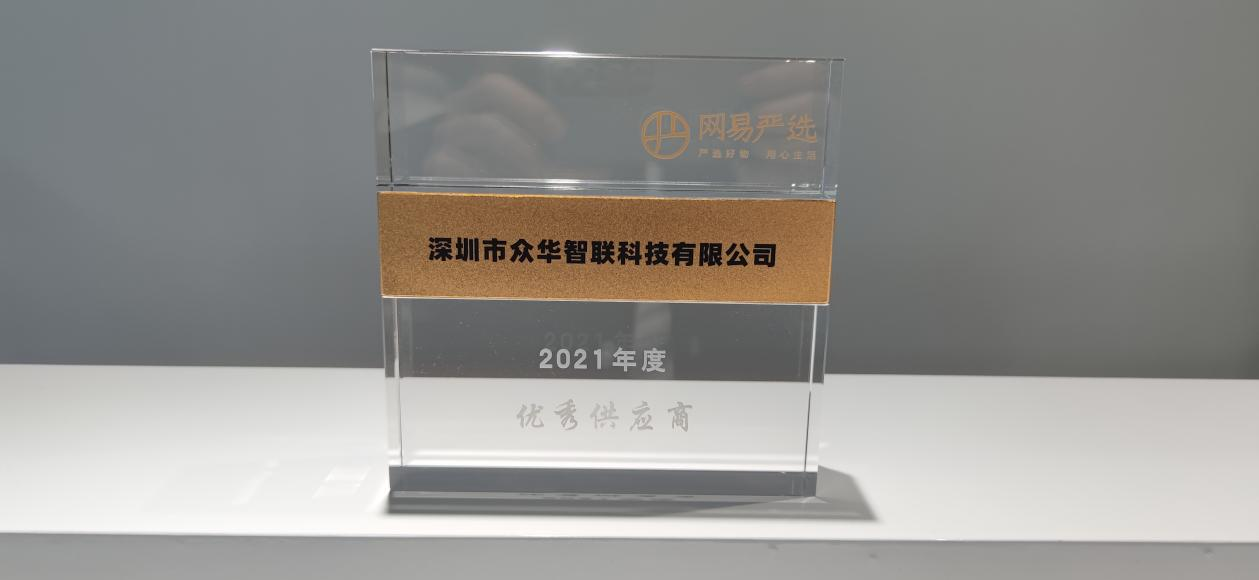 Pentasmart Lifease "2021 Excellent Supplier Award
At the end of March 2022, Pentasmart won the 2021 Excellent Supplier Award of NetEase's strict selection.
Thanks for the excellent supplier award issued by Lifease! Customer satisfaction is our greatest motivation, which makes our belief stronger. We are very grateful to all our customers for their continued support!We will always maintain our original intention to provide better service to our customers!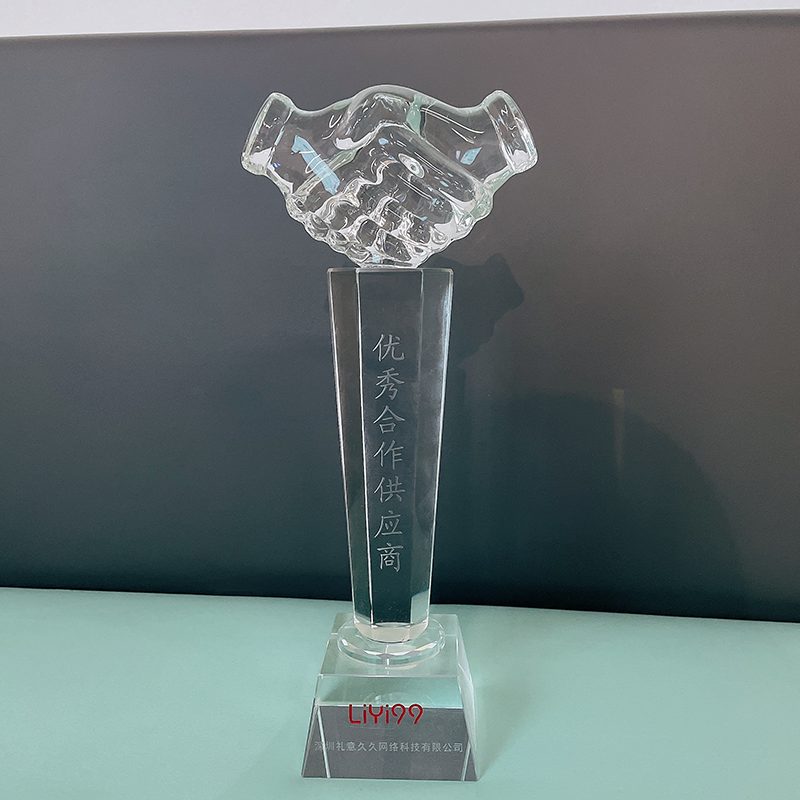 LiYi99 Excellent cooperative supplier Award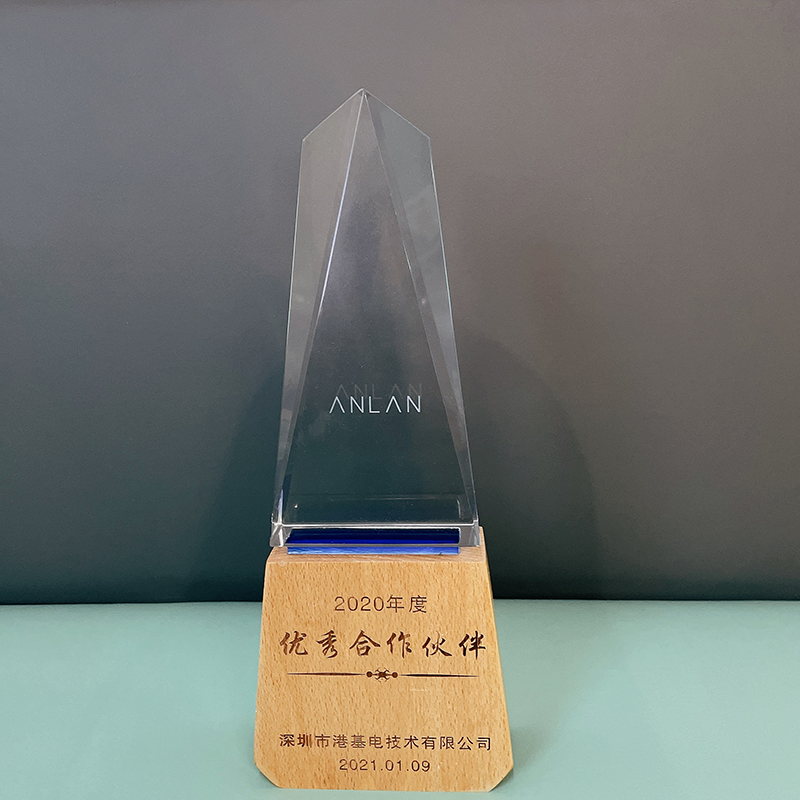 ANLAN Excellent Partner Award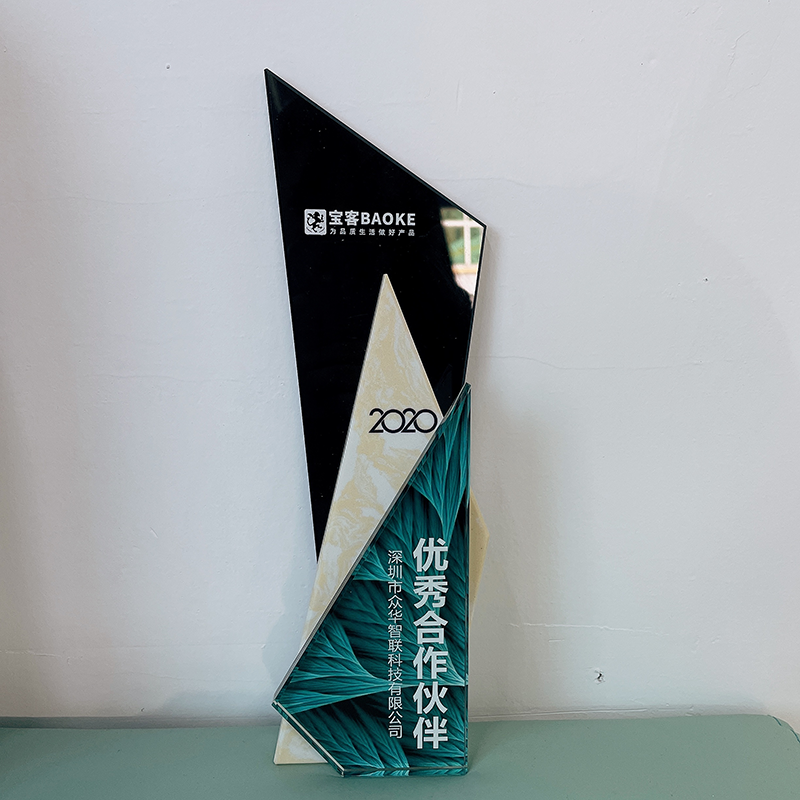 BAOKE Excellent Partner Award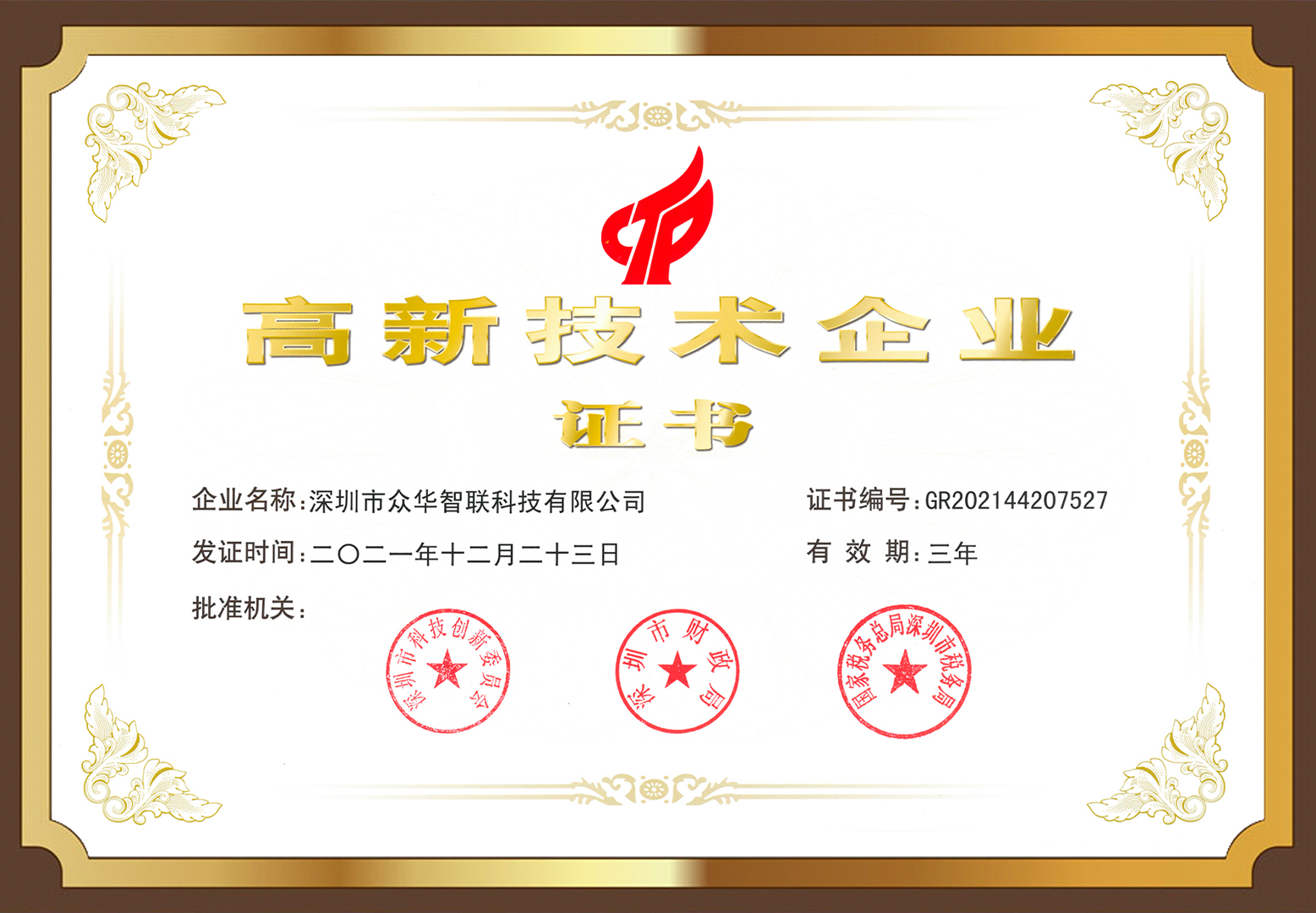 high-tech enterprise certificate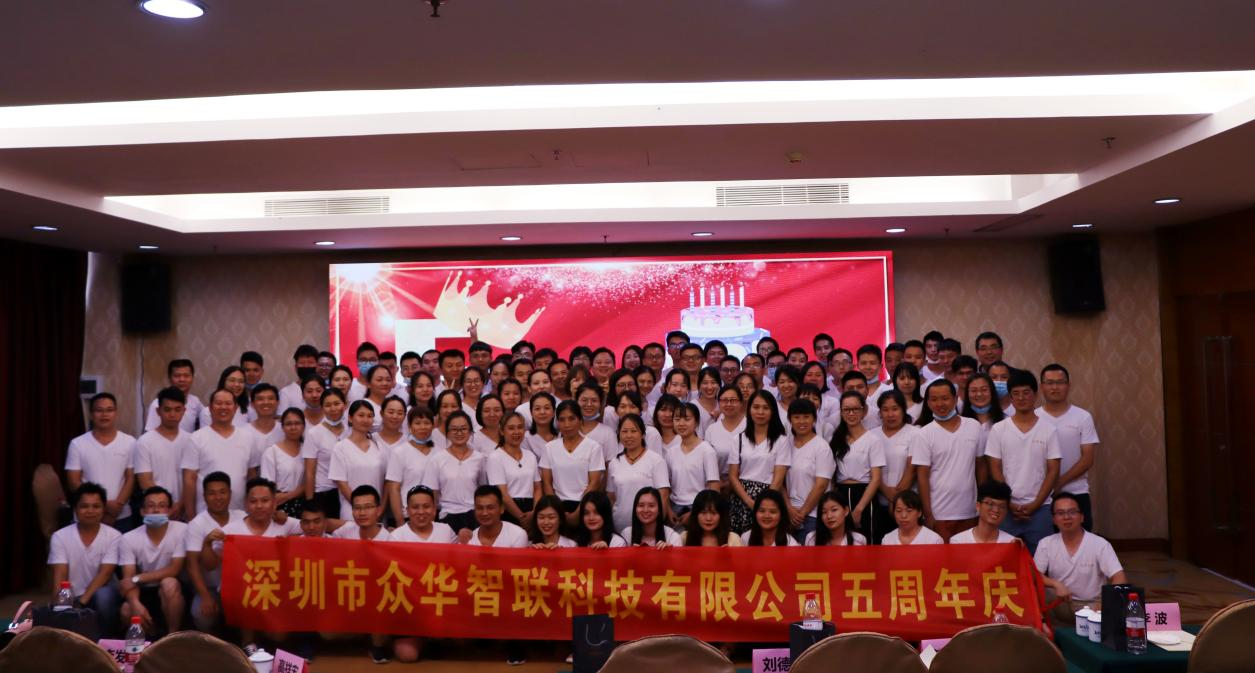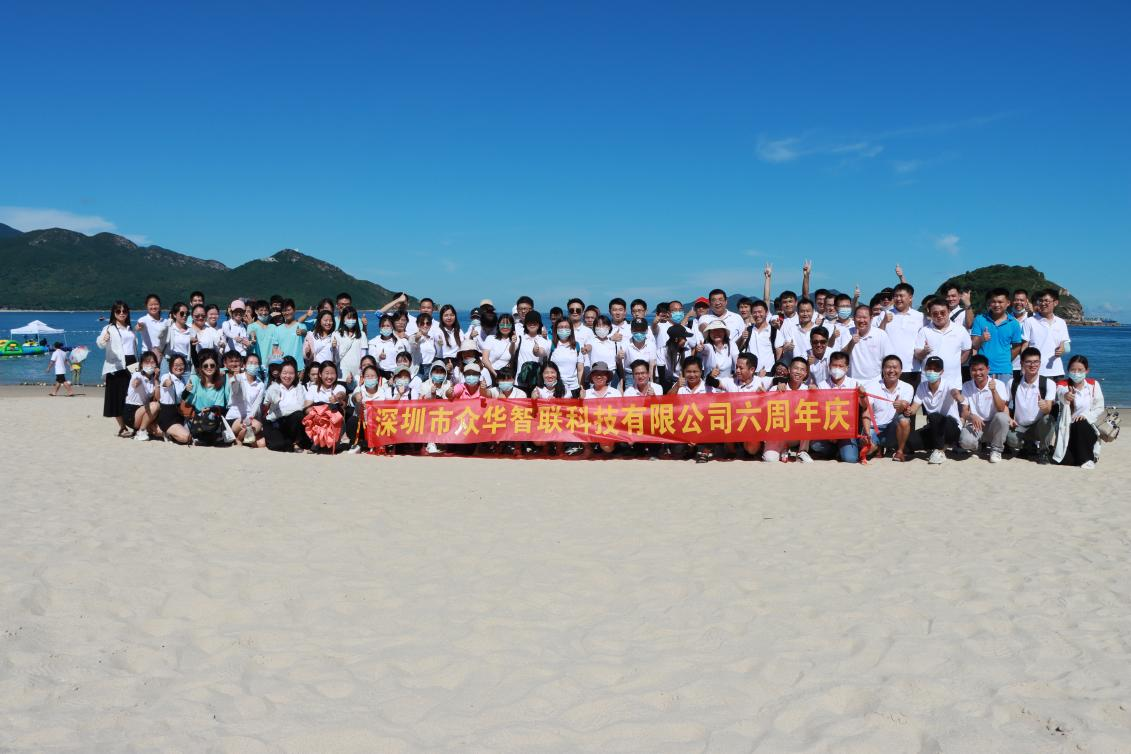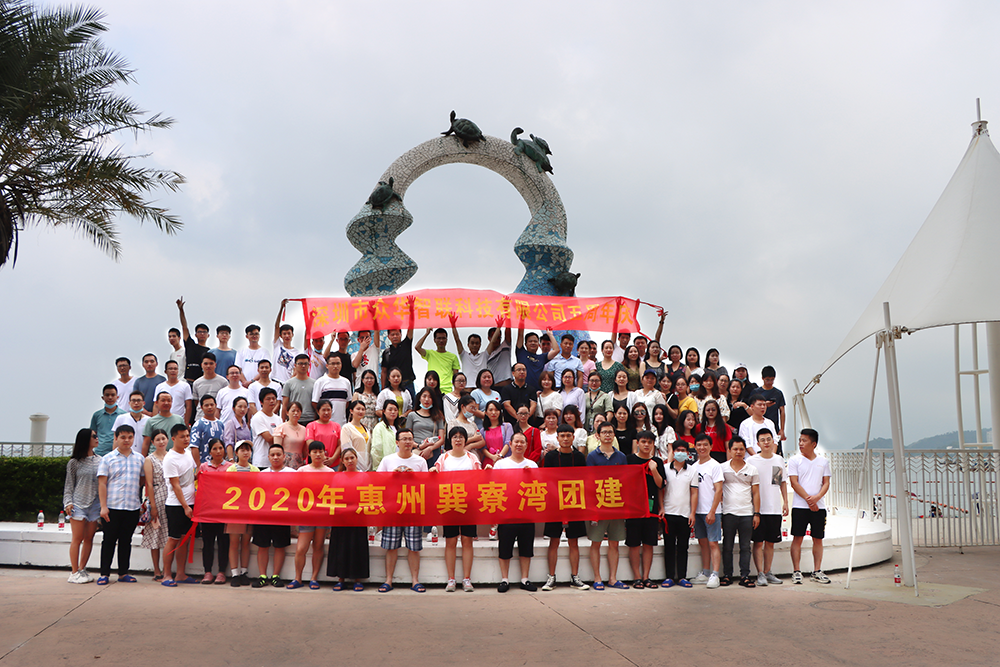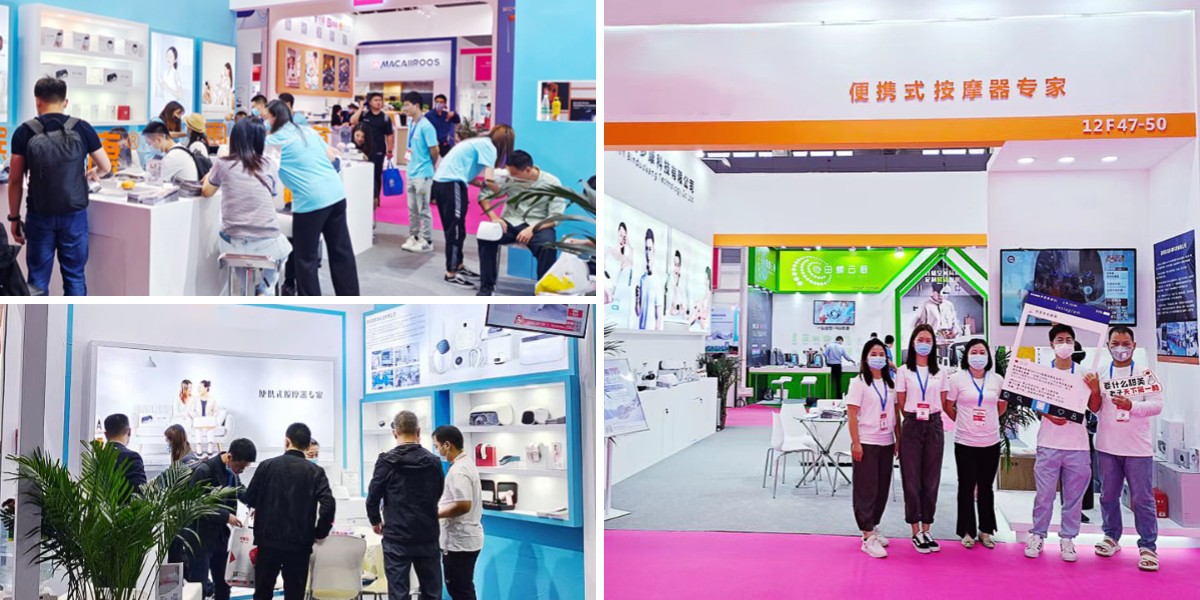 OUR CLIENTS AND EXHIBITIONS
OUR CLIENTS AND EXHIBITIONS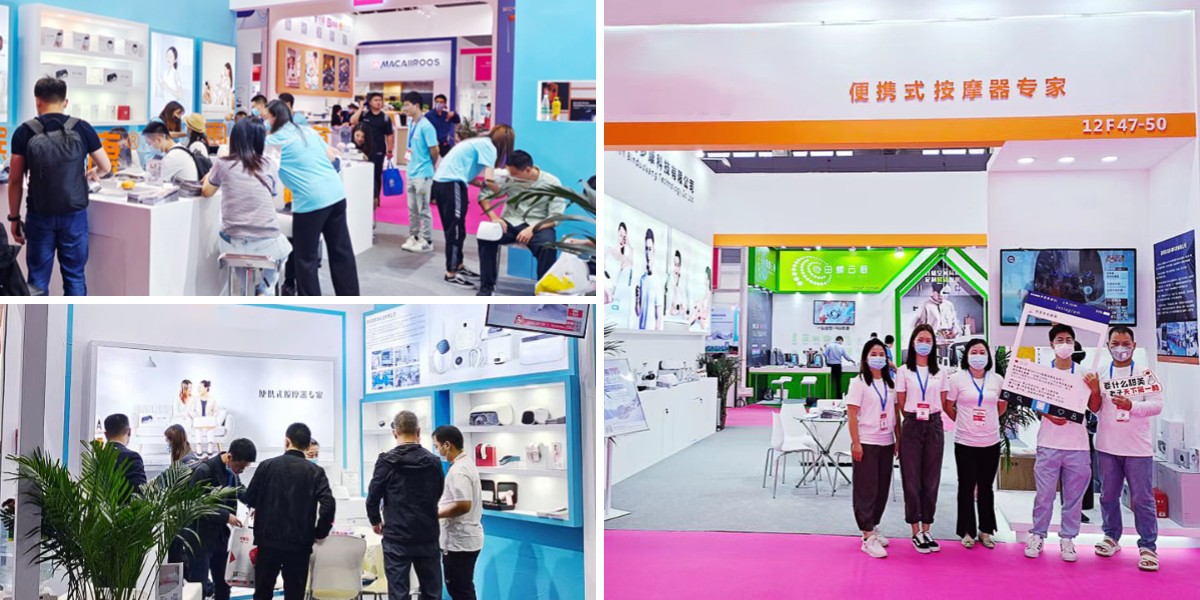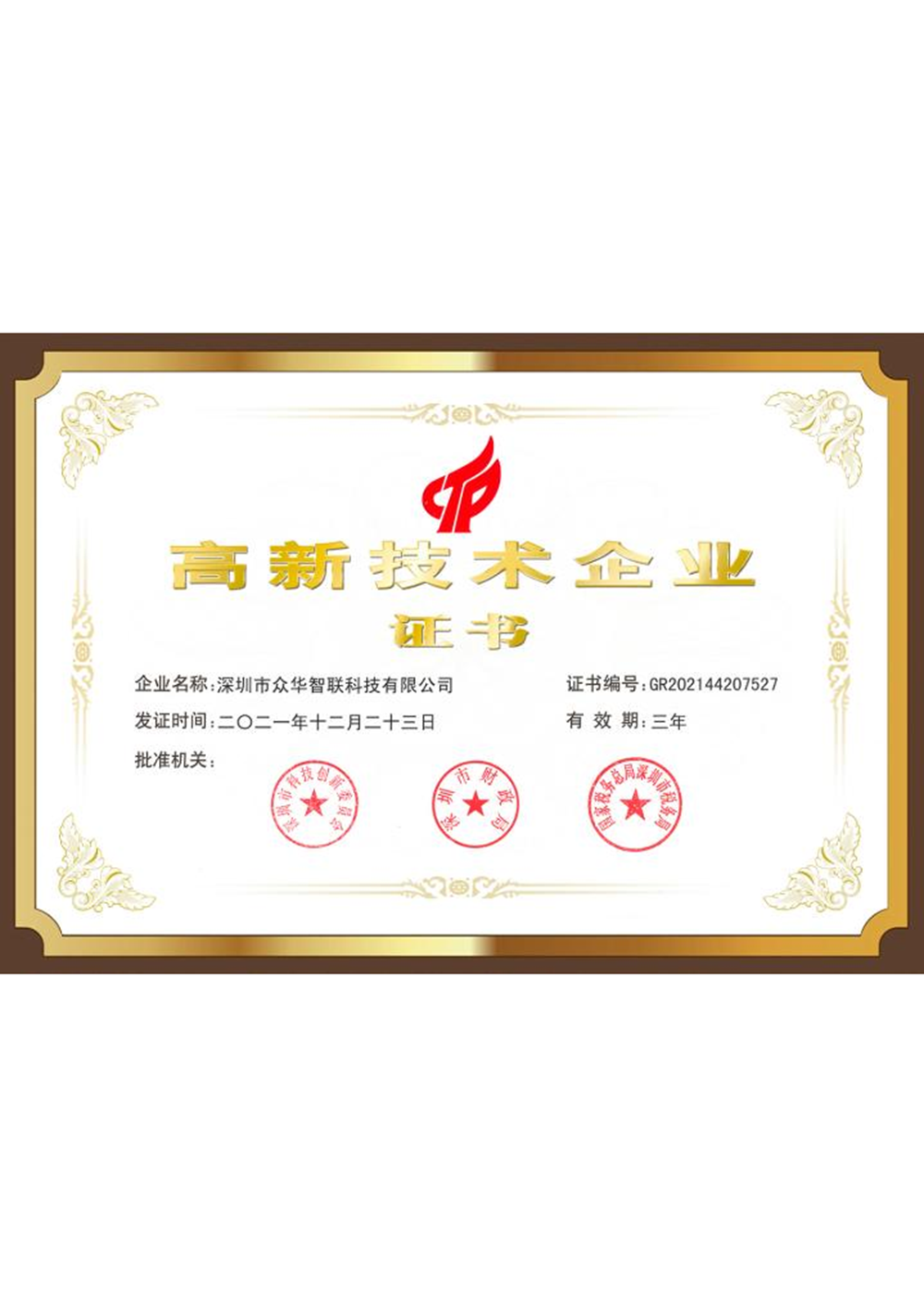 Certification of New Hi-tech Enterprises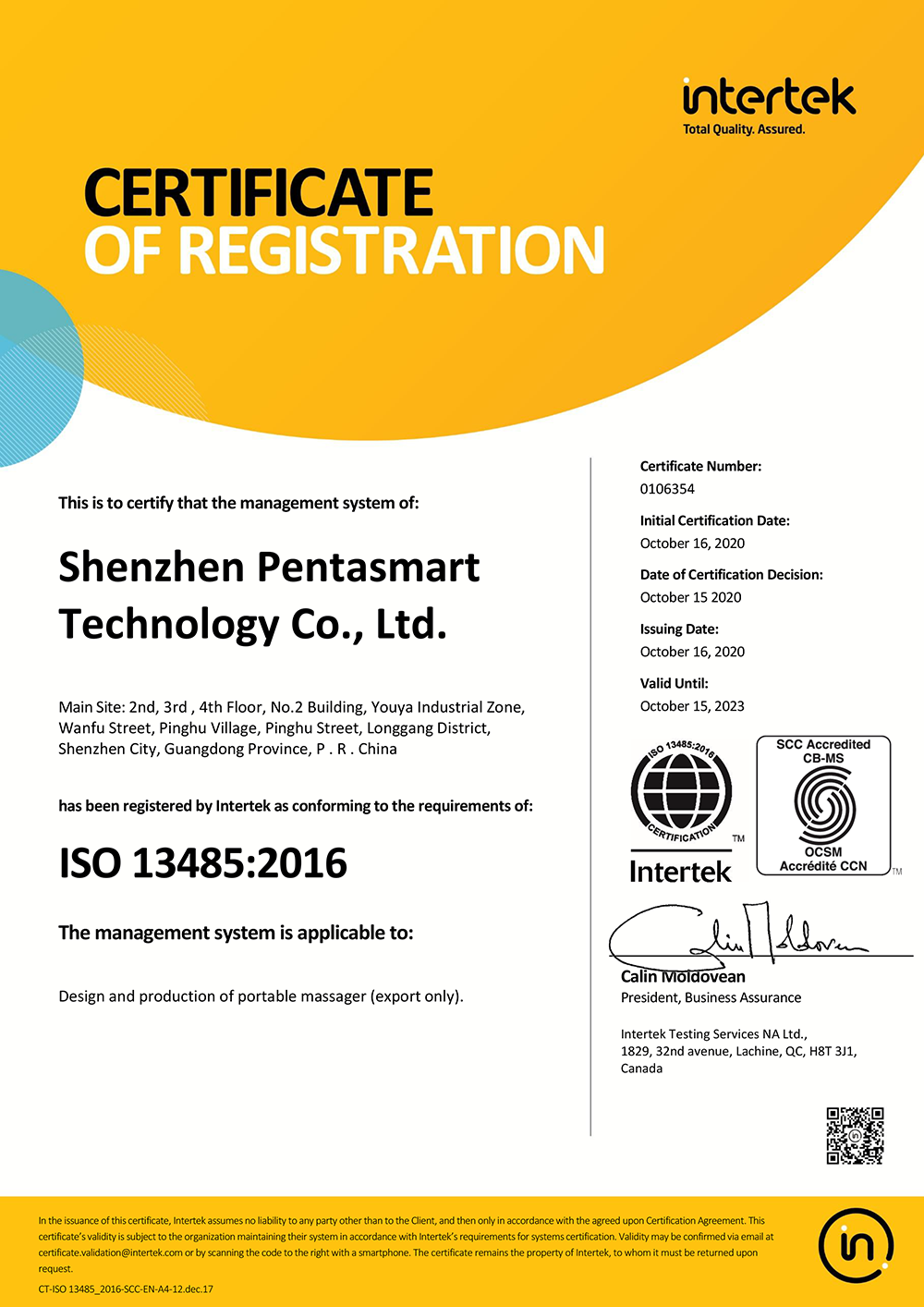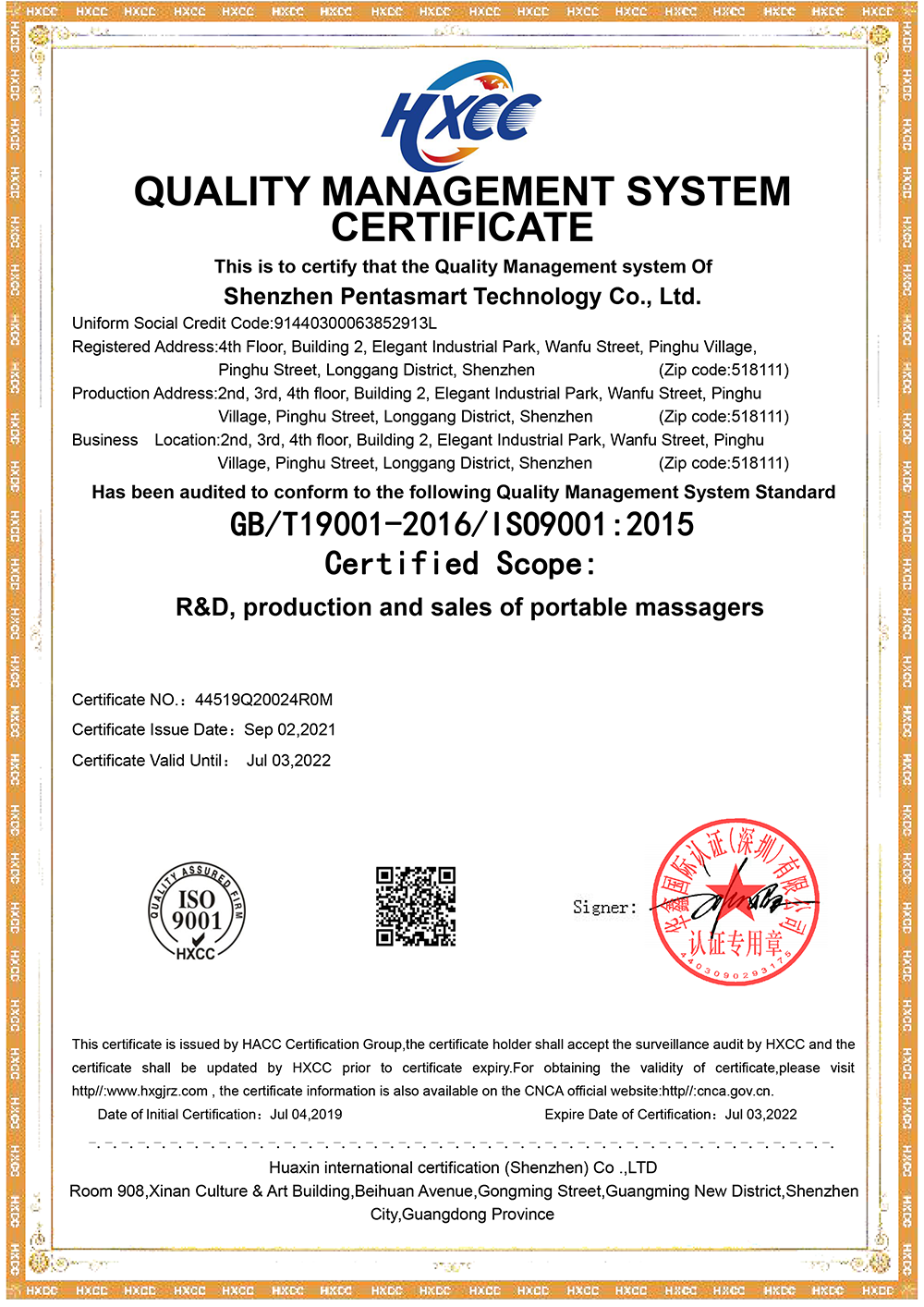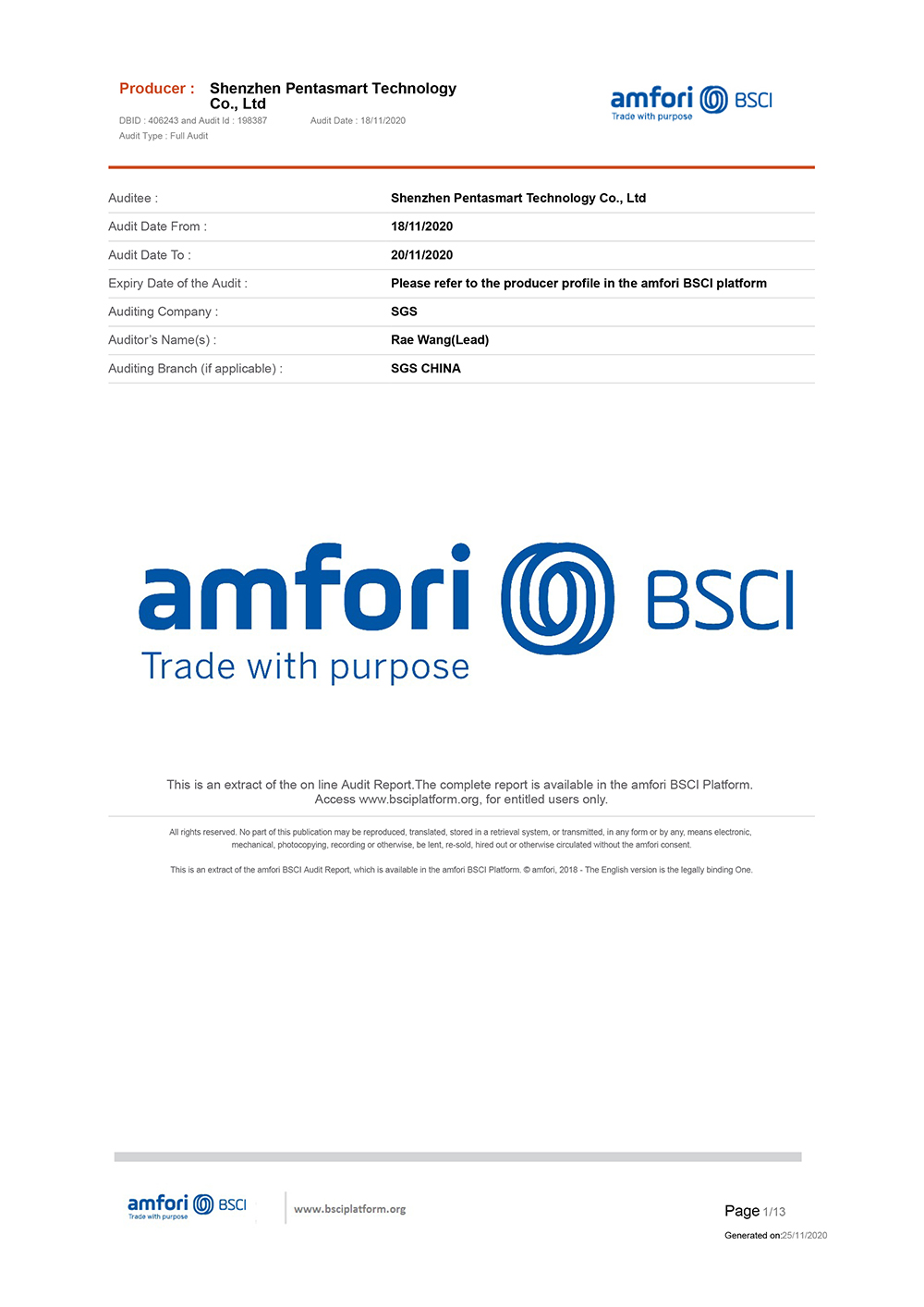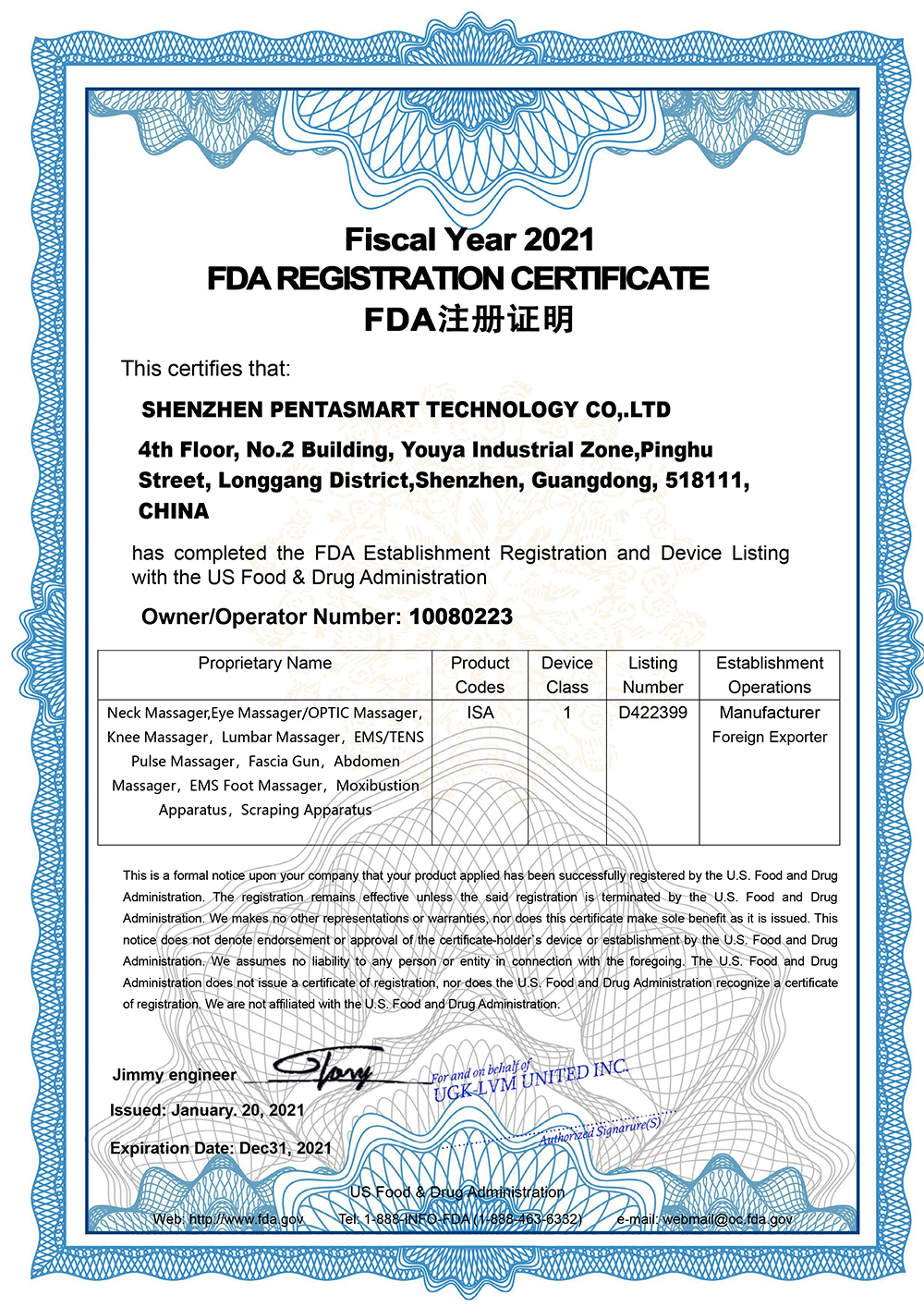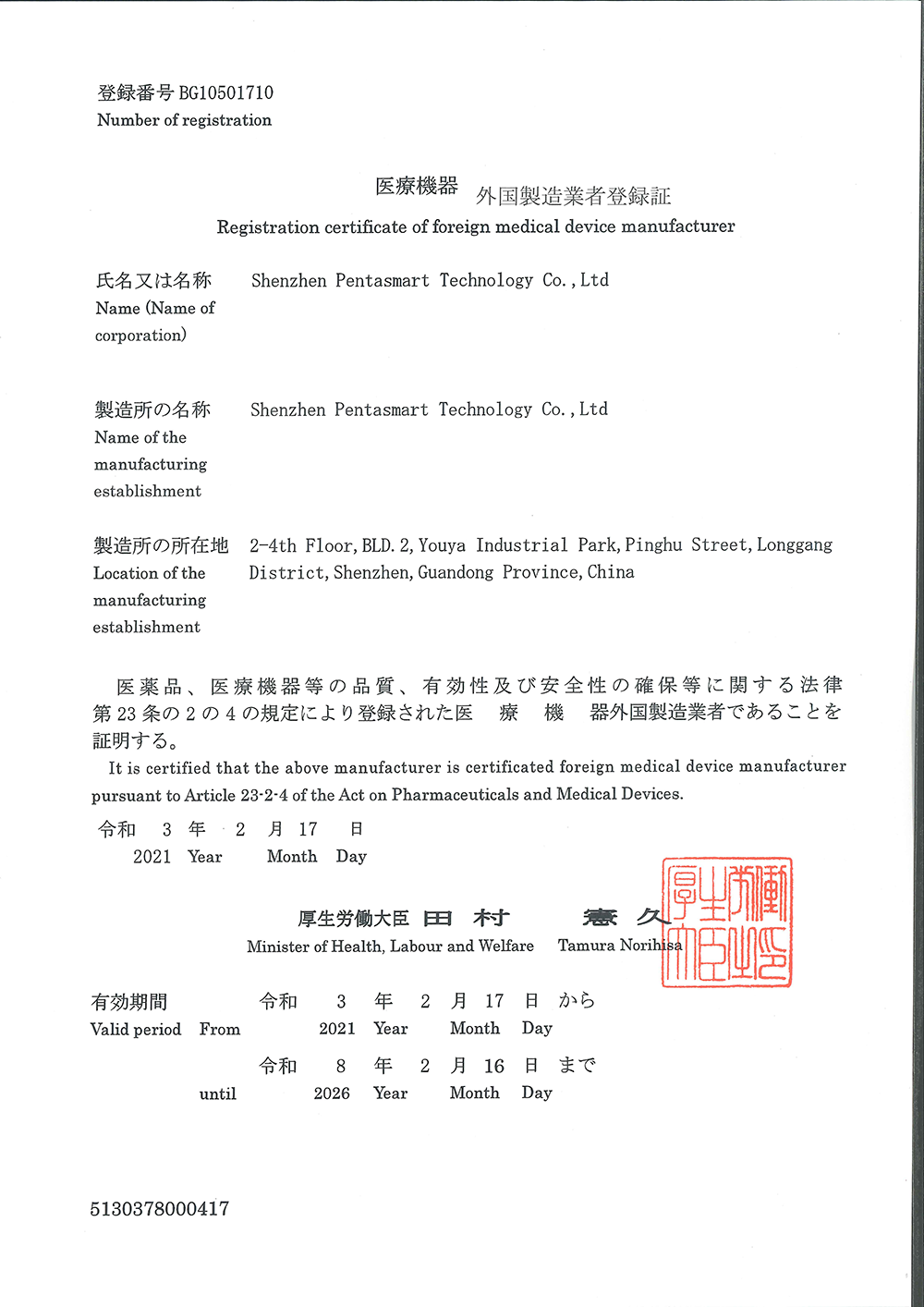 Japanese Medical Device Production License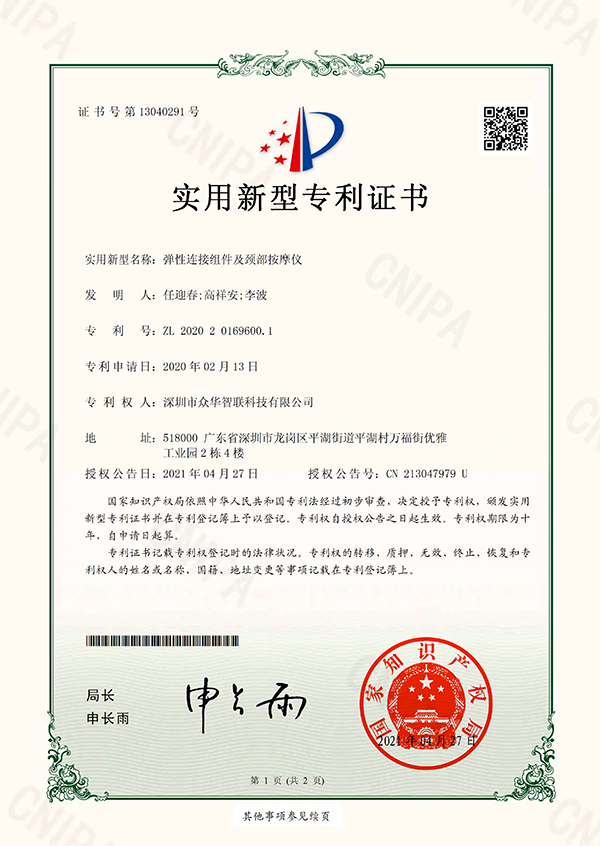 Neck Massager Utility Model Patent Certificate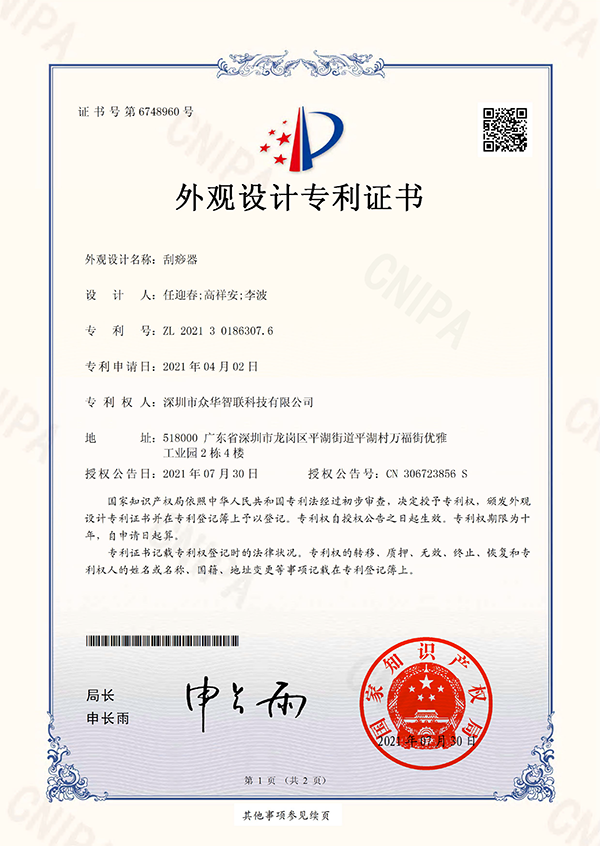 Gua Sha Massager Appearance Design Patent Certificate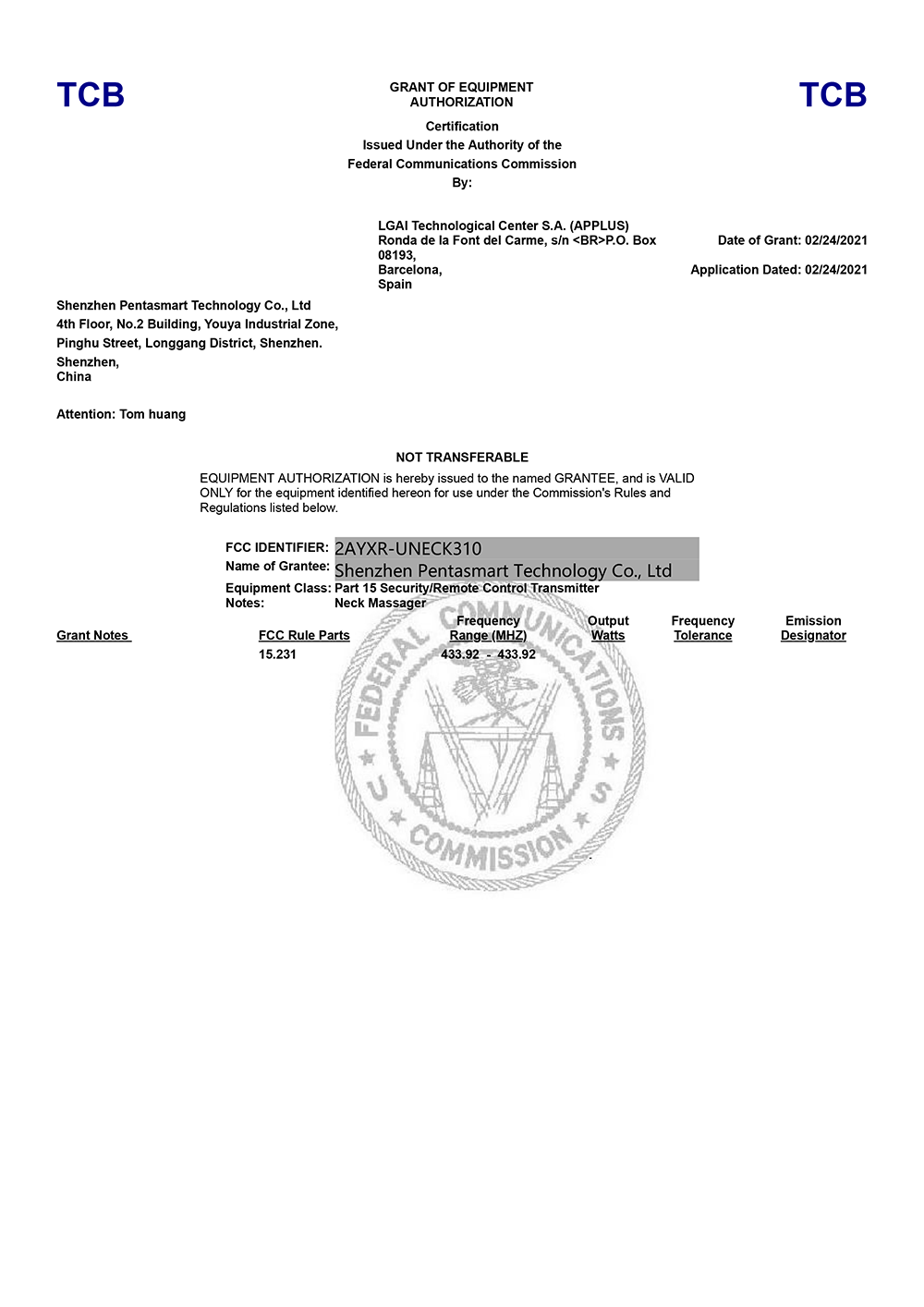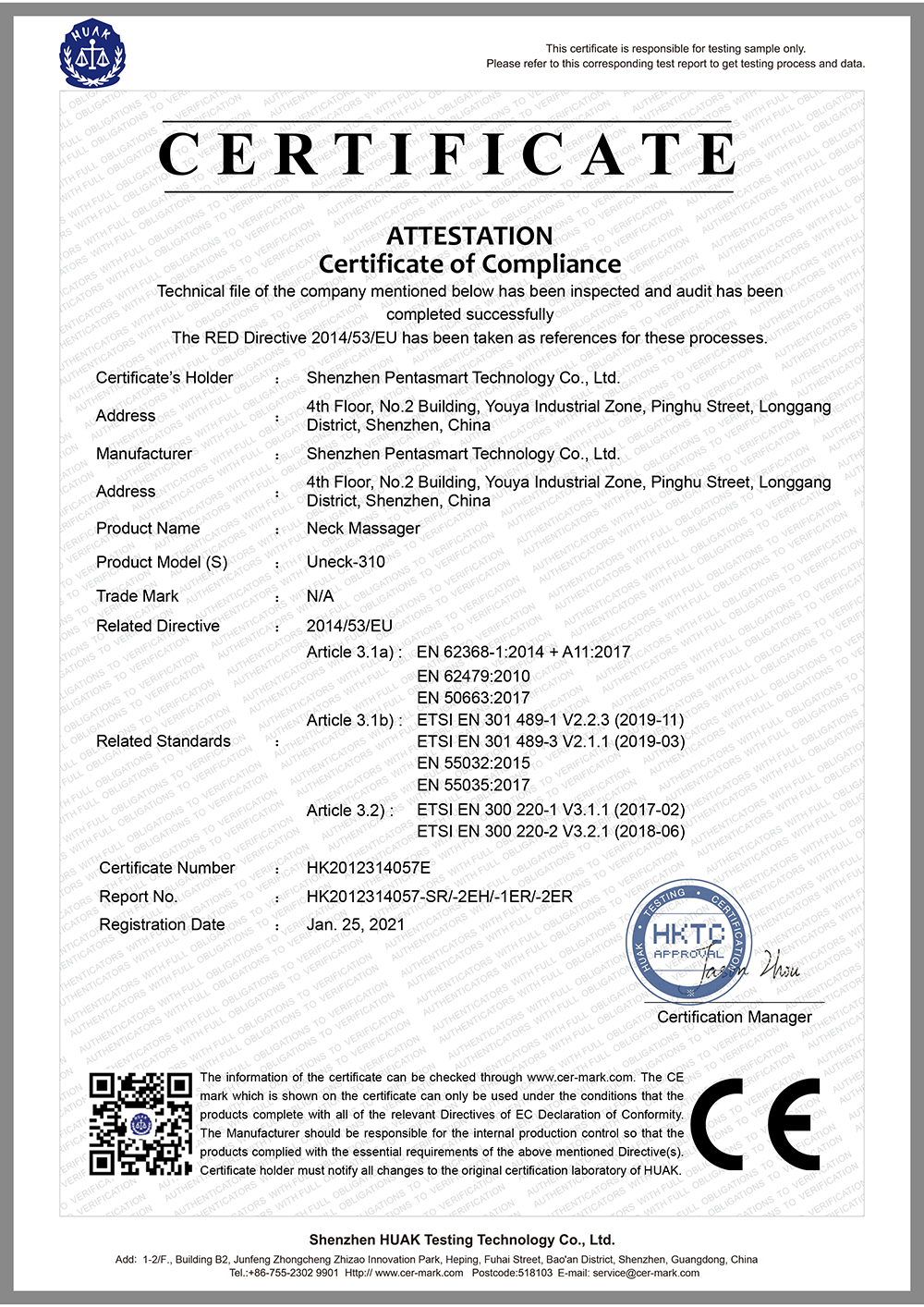 Uneck-310-RED-Certificate_Decrypt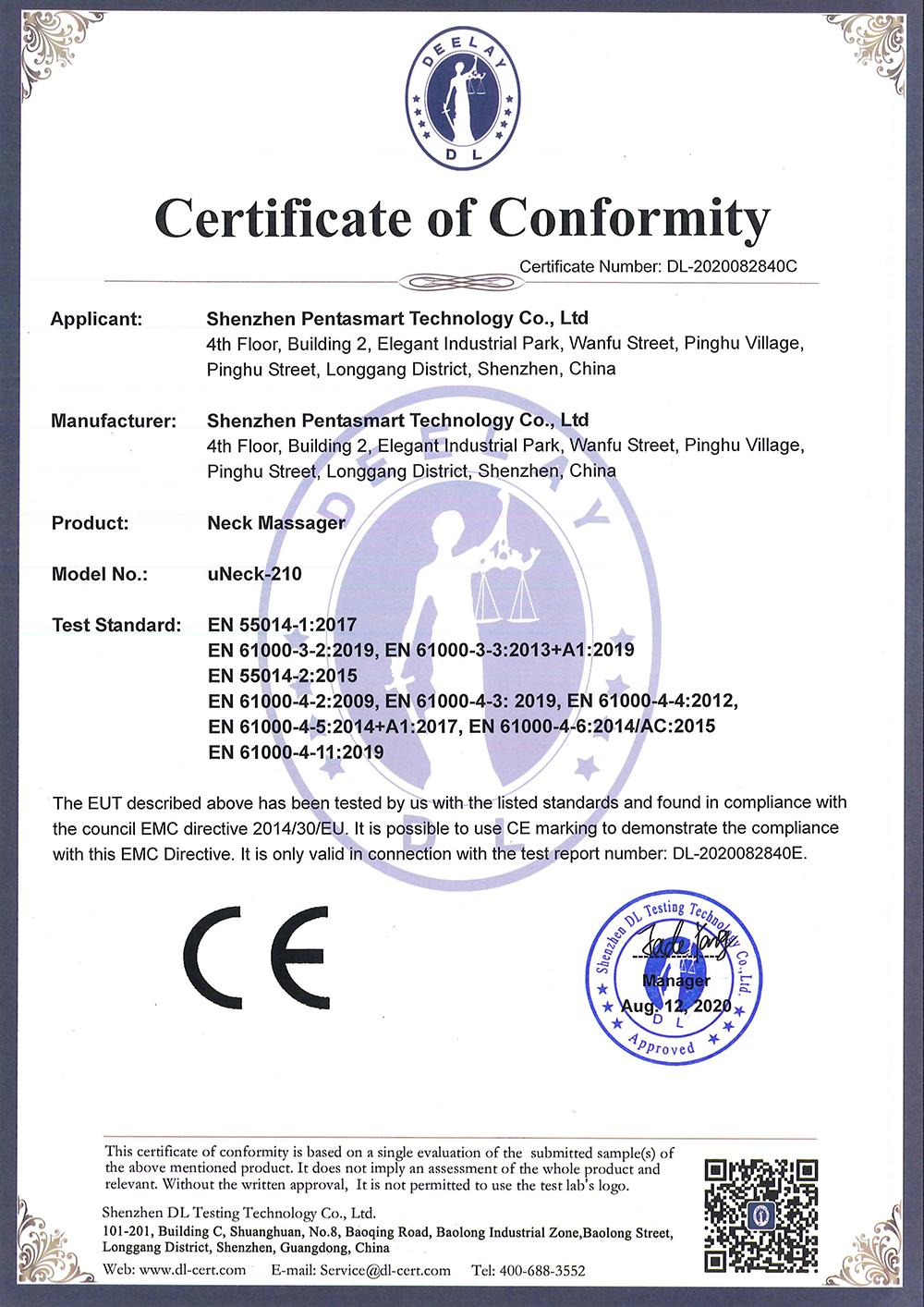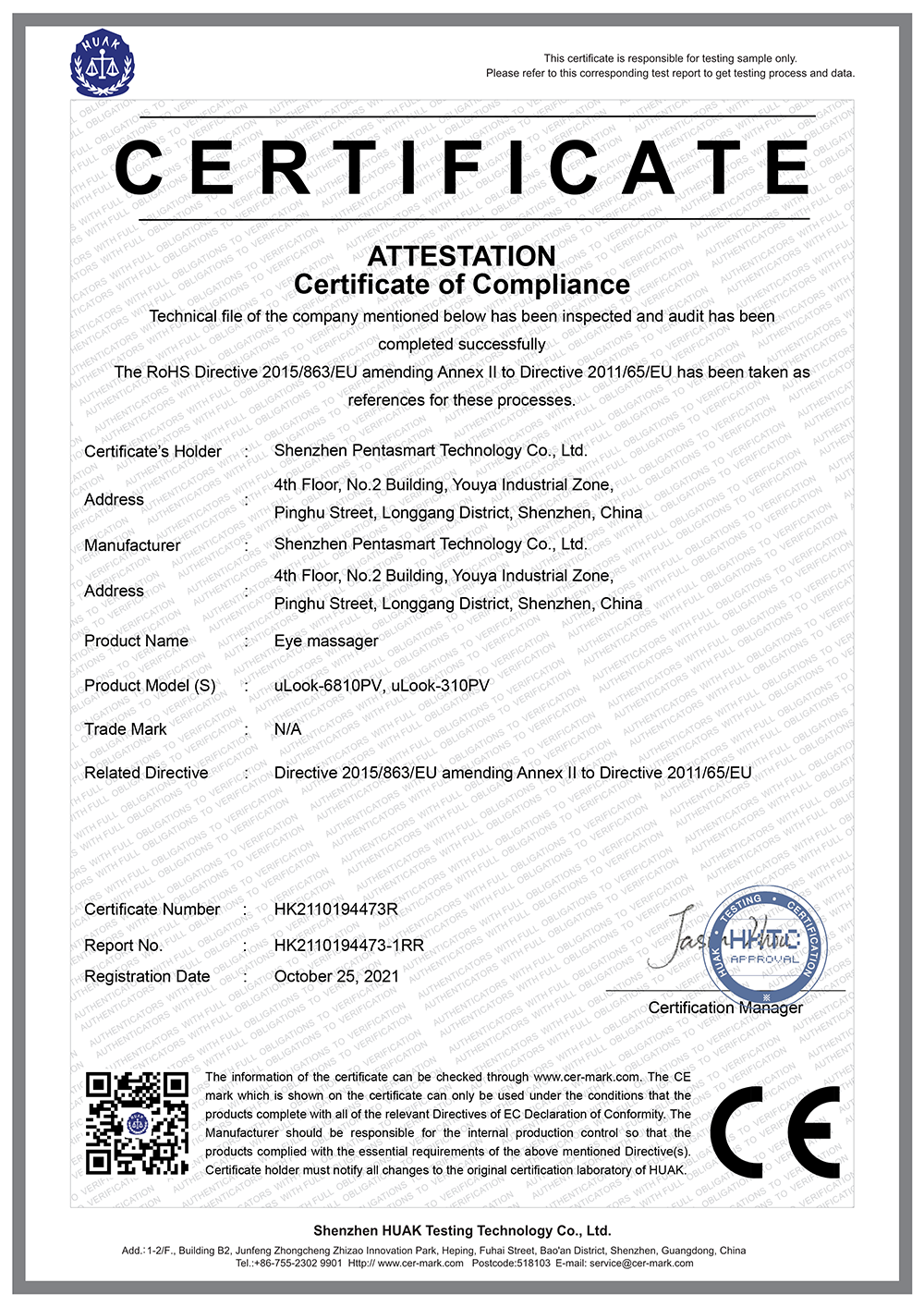 uLook-6810PV_ROHS certificate .Sign_Decrypt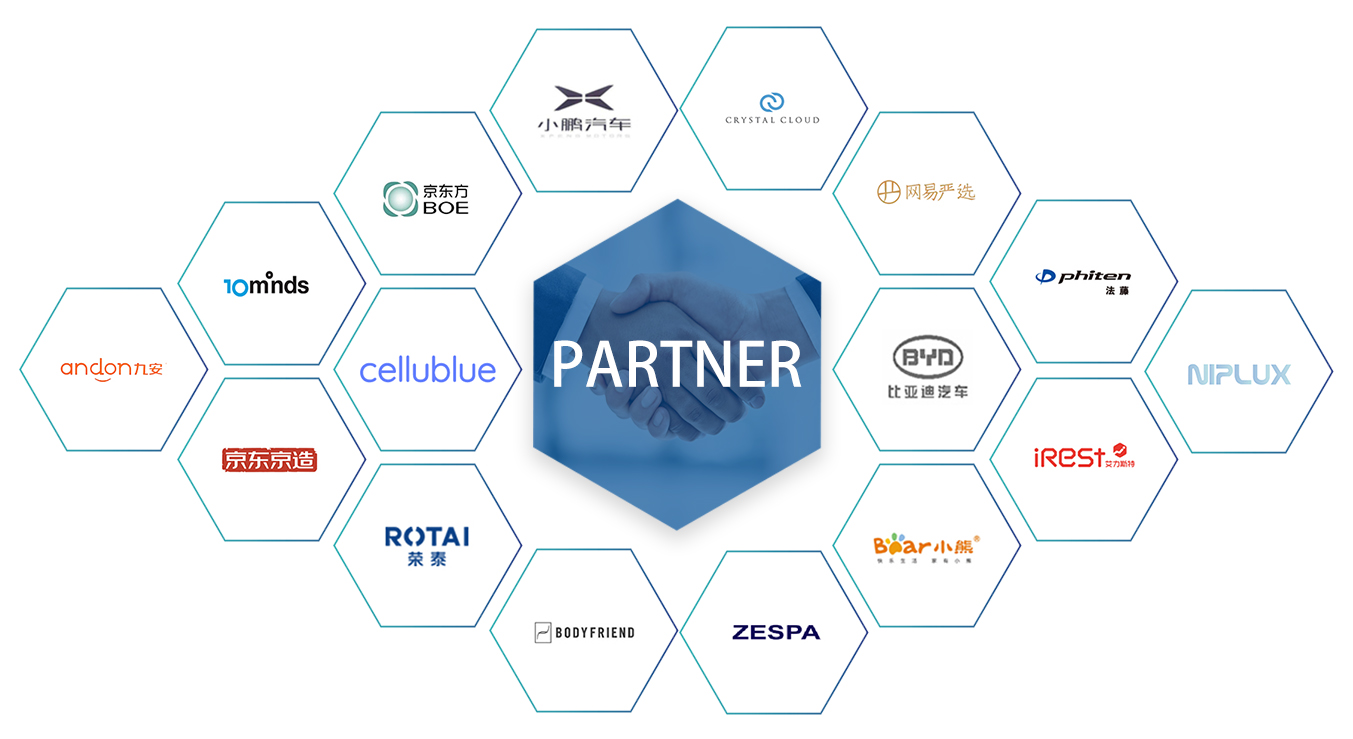 Bodyfriend, a global healthcare company that aims to design your life, whose mission is to extend the 'Healthy Life Year' of our customers by 10 years. It is one of our strong cooperation partners. They are the backbone enterprises founded in 2007, with annual sales of 3.1 billion RMB and 1206 employees. Their main business scope is: automobile, household appliance wholesale and retail, real estate, household appliance leasing, etc.
Bodyfriend found us through 1688, they are interested in is our fascia gun, and we started a video conference soon after. They also sent Korean personnel to audit the factory, and they went through a long period of proofing and certification.
After establishing the partnership, Bodyfriend is committed to better promote our fascia guns to the Global market. Now Pentasmaet and Bodyfriend are friendly strategic partnership. We are committed to meeting their needs in order to achieve our common goal of taking sales of fascia guns to the higher level.
Cellublue is also one of our strong cooperation partners, which is a French brand that is reshaping body care. Cellublue aims to provide efficient, interesting and natural products for customers to refresh their daily beauty. With the determination to provide reasonable price products to customers, Cellublue learned about us from Alibaba international station.
We have a store on Alibaba international station, where there are all kinds of massagers we produce. Customers could get into our store to know more about our massagers, including parameters, price, shipping item and so on. Cellublue contacted us on Alibaba to ask some customized samples for scraping massager.
Pentasmart will not miss any chance. Our software engineers and R & D team work together to meet the needs of customers from all aspects. Through continuous communication, the two sides can reach a consensus more and more. We sent Cellublue several samples, and finally confirmed the satisfactory design.
We are working hard on R & D and production, and Cellublue is trying its best to promote the product into the French market. With the joint efforts of both sides, scraping instrument finally opened a market in France, and the sales volume is rising continuously, showing a prosperous scene.
With an open and friendly attitude, Pentasmart warmly welcomes all the new and old customers to ask for price and customization. We are willing to reach a long-term strategic cooperation relationship with you.
NIPLUX, a company located in Fukuoka, Japan, which is committed to creating pleasant therapies to make people's life style better, focusing on the production and sales of beauty and health care equipment, is our powerful cooperation partners.
NIPLUX learned about us on Alibaba International Station. After Looking over our products and be interested in them, NIPLUX headquarters sent colleagues in China to contact us and went to our factory for visiting and reviewing. Finally they decided to buy uNeck-210, a neck massager that has which has heating, low frequency, voice broadcast and other functions. They thought there is no similar product in Japan, and our uNeck-210 would sell well. (Later facts proved that they are right).
NIPLUX asked us to customize products, configuring Japanese voice and making a Japanese style package which is good in texture. We provided the design according to their request. They are extremely satisfied with it and placed an 2,000-piece order in February directly. The good sales made them order 3000 in March, 16000 in May, and 19000 in July. Last year, NIPLUX won the first place in the sales volume of Rakuten platform in Japan. Recently, it has set up offline supermarket.
May is special for us, NIPLUX continued to increase orders and required delivery of about 10 days, which is a great challenge for us. However, we still tried our best to meet customers and did not let them out of stock. It is NIPLUX's excellent sales ability and our stable supply ability that jointly promote a long-term cooperation.
Zespa, a company a company located in Soul, Korea, whose purpose is to care about the health of customers and create a beautiful and healthy life for customers. This company that sells massage equipment is our perfect partner.
Zespa knew us from the exhibition, where we induced our products detailed to them and successfully aroused their interest. We two exchanged business cards and contact information for further negotiation. In later communication, Zespa chose our knee massager and put forward the request of OEM production for them.
Cooperation has begun. With 300 production line employees and 12 production lines, we are striving to become a qualified partner who is enough to make customers trust. And we done. We delivered products on time, replied abnormal problems in time, helped them solve problems, and tried our best to meet their needs.
Zespa didn't disappoint us either. It was originally a well-known brand of massage instrument made in South Korea, whose sales volume has always been leading, and some physical stores have entered major shopping malls in South Korea. From the beginning of the cooperation to now, both sides are happy with this cooperation relationship, and Zespa also propose to let us do ODM services.
BOE, a company that provides smart port products and professional services for information interaction and human health, which has a pleasant cooperation relationship with us.
They are interested in moxibustion apparatus. Based on their high quality of products, BOE put forward a request for factory audit. There is no doubt that we prepared and cooperated with customers. However, we still meet trouble while inspecting. There is no component test report for mugwort cake, nor does the supplier, so it is impossible to prove the composition of mugwort cake.
We met huge trouble. Although the mugwort cake is exactly safe, we didn't have evidence to prove it. Luckily BOE trusted us. After communication, we have reached a plan that is acceptable to both sides, that is the client made the test report by themself.
After a few days of waiting, the test report came out which proved that our mugwort cake is safe. BOE Placed an order immediately. So far, we started a happy long-term cooperation with BOE. We provide moxibustion apparatus every month for BOE to sell. After a period of cooperation, they recognized our R & D and manufacturing capabilities, and we were very satisfied with the other party's marketing and promotion ability. So we started the second cooperation to jointly develop new products. We believe that we will have more long-term win-win cooperation in the future.